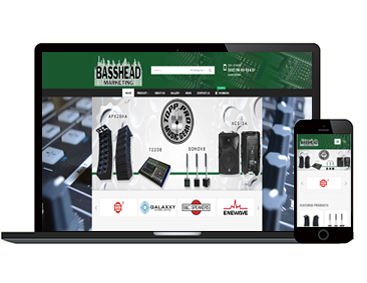 admin
About Basshead Marketing
LINK: View Website
---
BASSHEAD MARKETING is a Professional / Commercial Audio systems supplier. The company started operations in 2009 with the sole mission of providing reliable and useful products while offering great value and service to our customers.
In 2009, Basshead Marketing is the only supplier of Hi-End raw component drivers from Fane & Precision Devices. Following the success of these products, the company gradually expanded its product line to include B&C speakers of Italy and KAM DJ systems of UK.
In our continuing efforts to refine our product lines and to be able to offer greater quality and higher value, we added the following brands in 2011 to 2017: Topp Pro Professional Music Gear from USA, Show PA Commercial Systems, Galaxy Stage Lighting and Led Wall.
Today, through our vast network of system integrators, dealers and rental companies, our products are sold and installed in diverse markets spanning hospitality, commercial, education, house of worship, sports venue, leisure, corporate and retail establishments.
---